Marla Tappy, MS PT ATC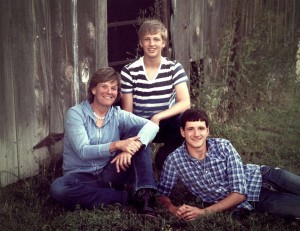 Marla Tappy, MS PT ATC has an extensive background in sports medicine, orthopedics, cancer rehabilitation, and orthotics/prosthetics. As a current owner of Momentum Sports Medicine & Wellness and Rehab Dynamix Home Therapy Services, she offers years of experience in physical therapy and sports medicine, home health therapy, as well as in the selection and fitting of braces, supports, and orthotics.
Marla currently practices full-time at Momentum Sports Medicine & Wellness Center. In addition, she provides sports medicine special event coverage for Colorado Coaches of Girls Sports All-State Games, United State Volleyball Association Rocky Mountain Showdown, and the Colorado Junior Rodeo Association. Marla also offers a specialty sports medicine clinic one day per week at The Star Athletic Club in Fort Morgan, CO.
A former guest faculty member at the Rocky Mountain Cancer Rehabilitation Institute, Marla spent 2 years assisting in the development of Navitas Cancer Rehabilitation Centers of America, formerly known as Second Wind Cancer Support Center. During that time, she gained invaluable experience in the daily needs of patients with chronic illnesses.
Marla was an Affiliate Assistant Professor in the School of Nursing at University of Northern Colorado where she lectured on orthopedics and sports medicine. In addition, she has served as Lead Physical Therapist at the UNC Health Center. She also returned to the University of Colorado Health Sciences Center as a guest faculty member in the Physical Therapy Program, teaching orthopedics.
Marla graduated from Prairie High School and then went on to complete an Associate's Degree at Northeastern Junior College, where she was a 3-sport athlete, competing in volleyball, basketball, and softball. Her undergraduate course work was completed in 1989 at the University of Northern Colorado. She graduated Summa Cum Laude with degrees in sports medicine, biological education and physical education. In 1994, she obtained a Master's Degree in Physical Therapy from the University of Colorado Health Sciences Center.